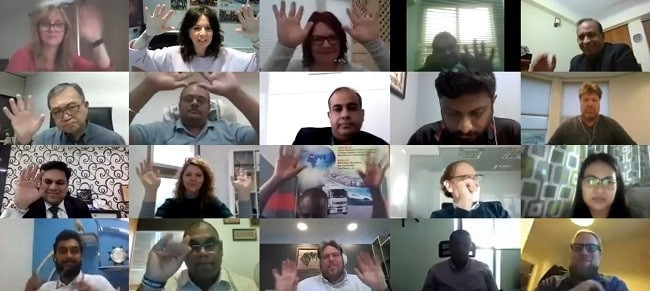 At the moment, face-to-face networking seems a distant memory. Cargo Connections are trying to change just that by holding a 'Meet our New Members' video session.
"We hope that the video session will help to accelerate business relations as 'seeing' who you are talking to allows for more engaging conversations than telephone calls or emails," commented CC President/C.E.O. Rachel Crawford.
The speakers included: David Wu, CYTS-Spirit Logistics Limited Hong Kong, Dmitriy Balaban, Alphatrans Ukraine, Gamini Gunaratne, Cargo Overseas Sri Lanka, Shebil, Vision Shipping Dubai, Francis Kimalel, Rapid Kate Kenya, Chetan Kapur, Shippify Cargo India, Steffen Loebert, CS4 Logistics Gmbh Germany and Uttam Singhal, US Transworld Logistics India.
Rachel added: "The COVID-19 pandemic has forced companies across the world to navigate a delicate balance of protecting the health and safety of their staff while continuing business operations. As we enter 2021 it has become clear that the workplace impact of 2020 would not be a temporary one, and that we all need to adapt and change how we work to stay competitive and to ensure business continuity.
"We feel it is essential that we support our Members and create useful tools to enable their business to not only survive but thrive while working remotely. So … in the next week we will be making an announcement on an exciting new membership feature for you …. watch this space."