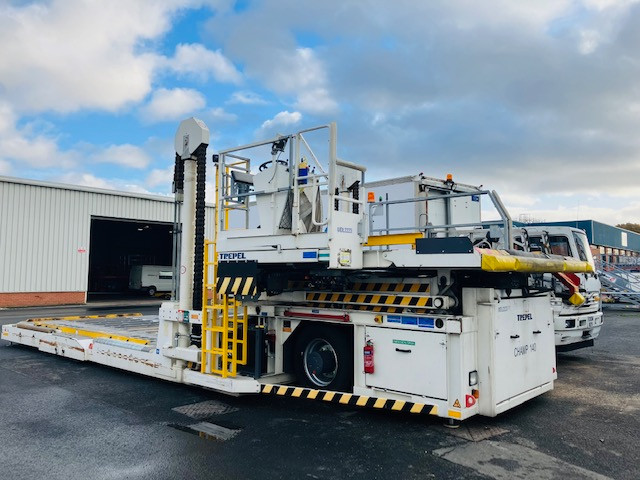 A Champ 140 Main Deck Loader has recently been added to the cargo handling fleet located at Newcastle International Airport, increasing opportunities to facilitate a wider range of cargo aircraft at the Airport.
The Champ 140 is capable of raising 14 tons of cargo to a height of 5.6m, reaching the main deck of wide-bodied freight aircraft, facilitating larger scale cargo operations and increasing the scope of the Airport's freight capacity.
Air Cargo holds huge economic value to the North of England, with the 'International Trade and Connectivity in the North*' report, stating it supports over 1.2 million jobs in exports and supply chains. Global industries utilise the Airport to transport goods such as pharmaceuticals, power generating machinery and animals worldwide.
With daily cargo movements and ad-hoc charters from the region's largest Airport, the main deck loader will not only increase the size of aircraft and payloads that can be handled, but also benefit stakeholders across the North of England and Scotland by supporting wider exporting needs.
"Newcastle International Airport already has fantastic capabilities and is home to over 18 airlines, handling over 400 tonnes of cargo every month. It is clear that there is a demand for greater export capacity across the region, and the addition of this equipment allows us to continue to grow our cargo presence across the region with the infrastructure to facilitate further growth and serve larger aircraft in the future," Aileen Wallace, Cargo Development Manager, said.