Lockheed Martin says development of the first LM-100J Super Hercules commercial freighter continues to make "significant progress", reaching major production milestones at the Lockheed facility in Marietta, Georgia.
The LM-100J is the commercial version of Lockheed's C-130J Super Hercules aircraft. The LM-100J will perform as a commercial, multi-purpose air freighter capable of rapid and efficient cargo transport.
Lockheed says recent production accomplishments include the completion of the aircraft wings; delivery of the empennage, manufactured by the Tata Lockheed Martin Aerostructures joint venture in India; commencement of cabtop construction; and the arrival of the LM-100J's cargo deck, manufactured at Lockheed's facility in Meridian, Mississippi.
In July at the Farnborough International Airshow, it was announced Brazilian logistics firm Bravo Industries had agreed to purchase 10 LM-100J Super Hercules freighters.
Bravo's Logística division, which consists of Bravo Cargas and Bravo MRO (maintenance, repair and overhaul), will operate the LM-100J for air cargo operations in Brazil including scheduled and route-specific solutions (same-day, next-day), as well as special cargo handling (heavy, odd-shaped, hazardous, refrigerated) and custom operations.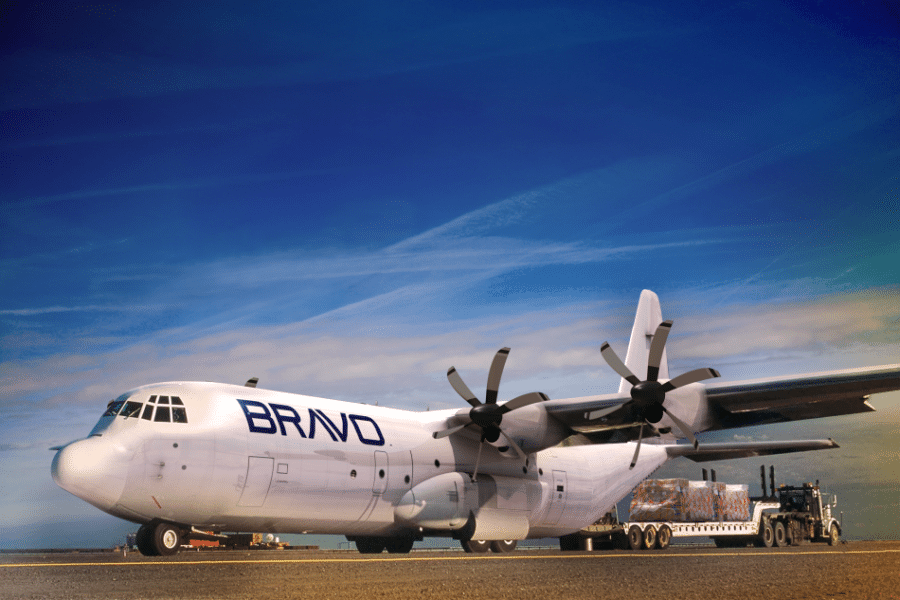 Lockheed's vice president and general manager of air mobility and maritime missions, George Shultz says: "As this first LM-100J Super Hercules freighter progresses in production, so does a new era in commercial aircraft operations.
"Our existing L-100 operators have repeatedly shared with us that the only replacement for a Herc is a Super Herc,and we are proud to meet this demand with the LM-100J. There is a significant global requirement for commercial freight operations to support operations in more austere areas.
"The LM-100J will not only meet these demands, but exceed them by delivering new and unmatched capabilities to the commercial marketspace by transporting cargo on any runway, anywhere, all the time."
Lockheed says the first LM-100J will progress through final production phases over the next few months, with an anticipated first flight in the first half of 2017 and set to undergo an FAA type certificate update prior to delivery in 2018.
The LM-100J incorporates technological developments and improvements over the existing L-100s that have resulted from years of military C-130J operational experience — including more than 1.3 million flight hours.