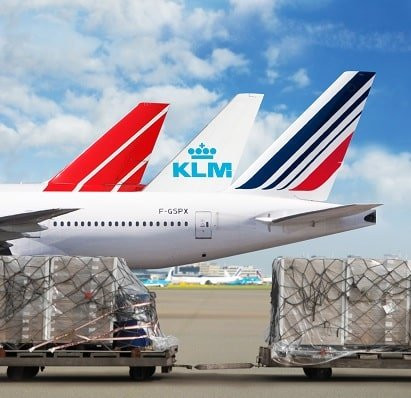 Air France-KLM-Martinair Cargo (AFKLMP) is looking to learn from the way pharmaceuticals are now being handled and moved across the air cargo supply chain.
Over the last few years, signficant investments have been made by operators whether that is in pharma facilities, or improving processes and standards through CEIV Pharma. As a result traffic has shot up and AFKLMP has also seen strong growth in the vertical.
AFKLMP Cargo director of fresh, Eric Mauroux (pictured below) explains: "We have a lot to learn out of pharma standards and to apply it to the fresh (perishables) business and cool chain. We are looking at providing the right solutions like using blankets for fresh cargo and also looking at the throughput times and the processes."
He says the aim is to reduce the time it takes for shipments to be moved within the chain and spent on the tarmac and in warehouses.
Mauroux adds: "At the moment we are looking at solutions to manage the throughput and we are working on how long we need to process cool chain and perishable shipments."
He says over the last five years AFKLMP Cargo has seen a 15 per cent rise in pharma traffic and a seven to eight per cent increase in perishables.
Mauroux notes the perishables market makes up 15 per cent of air cargo volumes and pharma only three per cent of the air cargo industry.
He explains the temperature sensitive market as a whole is "dynamic" and strong and he is excited by the prospects in the marketplace.
Mauroux says the production of perishables continues to be concentrated in Latin America (LATAM) and Africa and AFKLMP Cargo is leveraging its capacity into and out of the Netherlands and France. "Inbound traffic into the European Union from LATAM and Africa is seeing strong growth, mostly in fruit and vegetables," he says.
Mauroux adds: "One example is mangoes as there is a craze in Europe, it is a big commodity that keeps on growing every year while asparagus is also strong into Europe from Mexico."
He also explains there is strong demand from consumers for ready-made fruit across Europe and in other regions which is driving the sector.
Mauroux notes AFKLMP Cargo is also seeing strong exports from Europe, notably in salmon and other seafood fuelled by rising demand from North America, Asia and the Middle East.
He explains that China in particular is importing more perishables as the country's thirst for fresh produce, especially fresh fruit grows.
As for flowers he says: "Demand for flowers into is not as big as it is for fruit and vegetables and has not grown to the same extent. There has also been a shift in production countries to countries with lower costs.
"Exports are mainly from Ecuador, Kenya, Ethiopia and Colombia, which are all very strong export markets."
Temperature sensitive freight is a key vertical  and focus moving forward for AFKLMP Cargo.