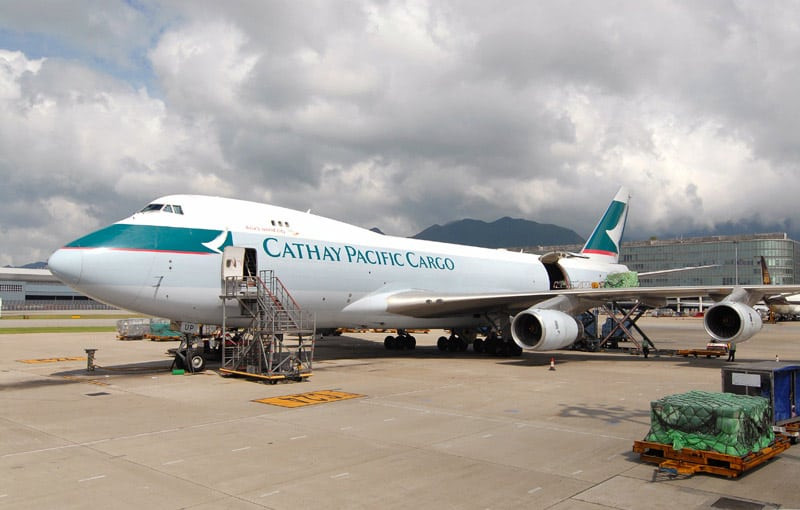 Cathay Pacific and Cathay Dragon carried 179,691 tonnes of cargo and mail between them in July, an increase of 13.7 per cent on the same month last year.
The cargo and mail load factor rose by four percentage points to 68.7 per cent. Capacity, measured in available cargo/mail tonne kilometres, was up by 4.5 per cent while cargo and mail revenue tonne kilometres (RTKs) increased by 11 per cent.
In the first seven months of 2017, the tonnage rose by 11.9 per cent to 1.14 million, against a 2.6 per cent increase in capacity and a 9.2 per cent increase in RTKs. The average load factor for the seven months was 66.6 per cent, up four per cent.
Cathay Pacific director of commercial and cargo, Ronald Lam says the cargo business continued to show "strong momentum", and it has been driven by increased demand in key markets.
He adds: "Our strategic partnership with Atlas Air Worldwide has allowed us to increase freighter capacity to capture some of this demand.
"Tonnage growth was well ahead of capacity growth in July, with both inbound and outbound sectors to and from Hong Kong performing well. Overall cargo yield continued its positive improvement trend."