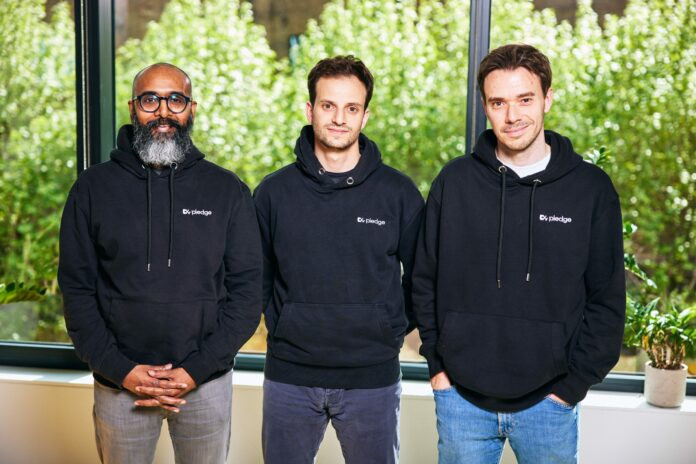 Climate technology leader Pledge has secured $10 million in Series A funding to drive its mission to help businesses reach net zero emissions, starting with the logistics and supply chain industry.
Pledge provides accredited tools for supply chain leaders and freight forwarders to understand, report, reduce, and remove their logistics emissions. Its platform is built with accessibility, transparency, and simplicity at its core. 
"We started Pledge with the belief that technology can be a powerful lever in the fight against climate change," David de Picciotto, Co-Founder and Chief Executive Officer (CEO), Pledge, said.
"This funding round enables us to continue building best-in-class products to help accelerate businesses' transition to net zero and remove gigatons of carbon from the atmosphere."
READ: New lives for old uniforms
Increasing regulatory pressures from new climate directives, such as the Corporate Sustainability Reporting Directive (CSRD) and Fit for 55 in Europe, mean supply chain and logistics leaders need to address their emissions and make significant, long-term reductions.
Pledge is accredited by the Smart Freight Centre (SFC) for its adherence to the Global Logistics Emissions Council (GLEC) framework, the only globally recognised methodology for calculating greenhouse gas (GHG) emissions in the logistics supply chain, which has formed the basis of the recently published ISO 14083 standard. 
Pledge includes unique features such as Clarity™ and Accuracy™, which guide users through every step of the emissions calculation process, ensuring calculations are auditable and customers are confident in fulfilling their reporting requirements. 
READ: IATA recognises LATAM Cargo for its innovative solutions
Supply chain emissions account for over 70 percent of the total GHG emissions for large and medium-sized businesses, whilst the logistics industry as a whole produces 11 percent of the world's total GHGs. 
Pledge's self-serve product and free trial mechanism is part of its commitment to providing the best user experience in the industry and helping logistics companies of all sizes save time and resources, win new business, and improve supply chain resilience. 
The funding round is led by Zinal Growth, with new investors including Base Partners, Ace & Company, as well as founders from leading business-to-business Software-as-a-Service companies and veterans from the logistics industry, including Dirk Reich, former Member of the Management Board at Kuehne+Nagel.
Pledge has already partnered with a range of logistics and freight forwarding customers, including Ligentia, Raft, and Zencargo, as well as powering sustainability programmes for leading industry associations such as WCAworld, which counts over 10,000 members globally, and BIFA in the UK.