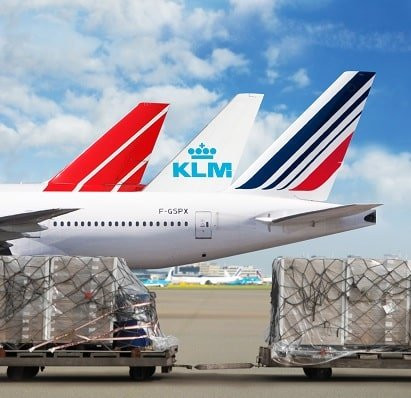 In a bid to enhance customer experience and streamline operations, Air France KLM Martinair Cargo (AFKLMP Cargo) has been actively investing in its digital strategy. 
Over the past six years, AFKLMP Cargo has been developing its proprietary customer platform, myCargo. This platform was built in-house, leveraging a mix of technical experts and industry insiders. "This is confirmed by our results where we reached last month a record of 75% of bookings initiated via digital channels," Bernard Geersing, VP Distribution and Customer Service at Air France KLM Martinair Cargo, said. 
MyCargo's journey began with a "Quote & Book" option, allowing customers to request quotes based on published rates and then manually booking via a back-office process. However, the platform has evolved significantly. 
Geersing highlighted, "Ever since we introduced Quote & Book, which in the meantime is fully automated making use of dynamic pricing, our teams in collaboration with our customers worked on many new ideas." This led to the addition of features like Track & Trace, station capability tools, claims management, and specialised services for products like Pharma and Express. 
Optimising customer contact
This year has been a pivotal one for AFKLMP Cargo's digital journey. The company introduced the "Modify My Booking" option, GoSAF, and the Quick Allotment Booking functionality. This leap in functionality means customers can book and manage their allocations via myCargo, streamlining efficiency and control. Geersing explained, "This is a huge step forward for our customers in terms of efficiency and the control of their allocations."
AFKLMP Cargo also has more plans in the pipeline. Geersing shared, "Later this year we will also introduce a simplified and next-level product portfolio. This will help to make much more transparent the way we structure, sell, and service our products."
"It's key for our customers that it's easy to do business with us by giving the customer as much a possible choice and control."
READ: Air France KLM Martinair Cargo receives IATA CEIV Lithium Batteries certification
Balancing technology and human expertise
AFKLMP Cargo's approach to digitalisation is rooted in their vision to provide the best experience possible. Geersing emphasised the synergy between technology and human expertise. "We believe in a well-balanced model whereby we can deliver 24/7 service excellence through state-of-the-art digital solutions next to human expertise of our service teams around the globe."
"Digital and human expertise go hand in hand to drive worldwide sales and service teams in order to deliver optimal customer experiences."
In order to take customer service to the next level, AFKLMP Cargo's partnerships with Salesforce and Vonage plays a crucial role. The integration of these technologies enables customer service teams worldwide with the latest technology in order to fully service customers in various channels. 
Tailored approach to global needs
AFKLMP Cargo's digital strategy isn't one-size-fits-all. Geersing stated, "Our digital strategy is centered around putting customer experience central." Through collaboration with customers, industry insights, and technical prowess, the company continuously innovates and improves its services. This localised approach ensures that myCargo caters to the specific needs and preferences of customers in different regions and industries.
In addition to the initial release, Air France KLM Martinair Cargo plans to introduce several new myCargo features in the months to come. In addition, this month it has been made possible to make bookings for Dangerous Goods via myCargo.
"This was a big request from our customers, and we are very pleased to make it available now for all to use. Next to this it is also planned to launch other new digital services, such as E-Pharma (E-CAPA) and a digital solution for shipper leased containers, in the near future."
READ: Creating smooth connections across the globe
A paperless future
Looking ahead, Geersing foresees rapid digitalisation in the airfreight industry. He predicts more functionalities being digitised, creating a dynamic and innovative landscape that benefits customers. This transformation will unbundle product and service propositions, leading to increased efficiency and innovation.
"The speed of digitalisation in the airfreight industry will only increase moving forward," Geersing said. "Product and service propositions will be unbundled and innovated upon – you see this now happening with all the different payment solutions of 3PP's and products like insurance coming up."
AFKLMP Cargo is also actively involved in the industry-wide e-freight programme, aiming to create a paperless process for the supply chain. The e-AWB (electronic Air Waybill) is a cornerstone of this initiative, replacing paper AWBs and contributing to a greener and more efficient supply chain.
"The e-freight programme is an industry wide initiative involving all actors in the air cargo supply chain: carriers, freight forwarders, ground handlers, shippers, customs brokers and customs authorities," Geersing stated. "As the e-AWB replaces the paper AWB as the legal contract of carriage, there is no longer a need to print, handle or archive a paper AWB which enables a completely paperless supply chain."