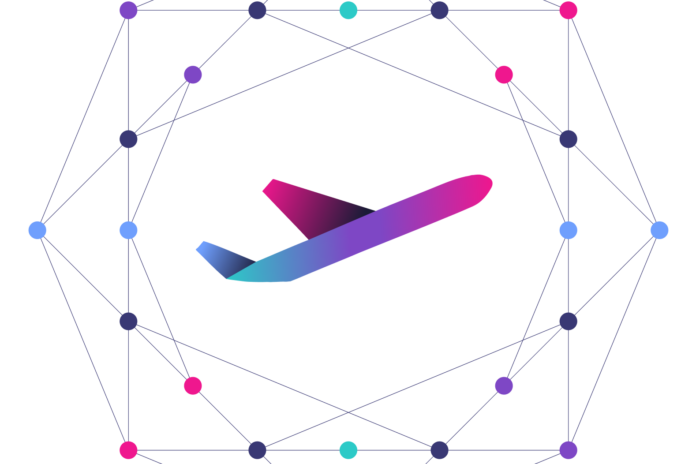 CargoAi is looking to make waves with its cutting-edge digital solutions that are transforming the way freight forwarders, airlines, and other stakeholders manage their air cargo operations. 
"Digitalisation and innovation are here to stay in air cargo," CargoAi's CEO Matt Petot said, highlighting the company's vision to revolutionise the industry by seamlessly integrating the best technologies into airfreight operations. CargoAi's mission is to create a connected ecosystem that enhances efficiency and visibility across every stage of the airfreight procurement process.
CargoAi's offerings are designed to address the pain points of the industry while staying ahead of the curve. Their three pillars—eBooking, Sustainability, and Payments—form the foundation of their solutions. From planning and booking shipments to monitoring cargo deliveries, CargoAi's products prioritise user simplicity, cloud-native architecture, and robust scalability.
"With airfreight professionals at the helm of the company, it means that we have an intricate and keen sense of air cargo knowledge to ensure that we produce solutions that are exactly designed to solve the pain points of the industry," Petot said.
Empowering cargo operations
CargoAi's flagship solution, CargoMART, serves as a digital marketplace that empowers freight forwarders to streamline their airfreight procurement actions within a single hub. 
"Our flagship product, CargoMART, is a one-stop-shop solution for freight forwarders in terms of comparing rates and flight schedules for any booking," Petot highlighted. "In this way, forwarders never have to go off the app to cross-check for better pricing anywhere else."
"Specifically for freight forwarders using CargoMART, or through our white-label product for AZFreight users, there are a wide range of features designed to make the booking process intuitive and efficient," CargoAi's CCO Magali Beauregard Ta, said.
With features such as autofill for information, quote request buttons, and auto-confirmation capabilities, CargoMART simplifies and accelerates the booking process. The platform also offers visibility into booking statuses, including modifications and updates up to delivery.
"For anyone in the industry, regardless of airlines or forwarders, the intelligence collected from every single action or operation undertaken, comes together to make an informed picture of the whole landscape at that point in time," Petot continued.
Sustainability is another cornerstone of CargoAi's solutions. Cargo2ZERO integrates sustainable practices by providing carbon emission calculations and efficiency scores. The company also offers a partnership with Neste, a leading producer of sustainable aviation fuel (SAF), allowing forwarders to make more environmentally conscious procurement decisions.
"We also offer CO2-emission reporting for forwarders either per AWB or in bulk, this makes it simple for forwarders to be accountable to their shippers when reporting their Scope 3 emissions," Beauregard Ta highlighted.
READ: CCN and CargoAi usher in new era in global airfreight forwarding
 Connected ecosystem
CargoAi's commitment to interconnectivity is evident in their offerings. Through an API-first architecture, the company brings together various airfreight players, including freight forwarders, airlines, GSAs, TMS providers, and network associations. This connectivity ensures that stakeholders can work seamlessly together, accessing real-time data and insights to optimise their operations.
"CargoAi offers so much more than a platform," Beauregard Ta said. The company's suite of products forms a worldwide ecosystem, allowing different players' booking systems to communicate effortlessly. This connectivity fosters a collaborative environment where all parties can adapt to the future of the airfreight industry while ensuring customer satisfaction remains a priority.
"By supporting the interconnectivity, these different customers can be assured to keep up with the future of the airfreight industry – connecting airline capacities, displaying GSA promotions, allowing digital payments etc – while keeping the same focus, to have a satisfied airfreight customer," he continued.
READ: Emirates SkyCargo advances its digital customer experience with CargoAi
Empowering the future of airfreight
CargoAi's innovative approach, fuelled by its user-centric focus and forward-thinking technology, is poised to reshape the airfreight landscape. 
"By dramatically accelerating the go-to-market for key players in our ecosystem, airlines and GSAs can look towards the future by growing their teams' consultative sales capability by going beyond low-value activities, spelling efficiency and revenue growth," Beauregard Ta stated.
By providing comprehensive solutions that address the unique needs of freight forwarders, airlines, and other stakeholders, the company is laying the foundation for a more efficient, sustainable, and interconnected airfreight industry. 
"Our mission is to steer procurement transactions towards the most sustainable options available," Petot stated. "A big part of what we do as well is education – we want to help educate the industry about the urgency needed to pivot to radically sustainable procurement decisions. At the same time, we are practical in offering the tangible solutions available to accelerate that change."