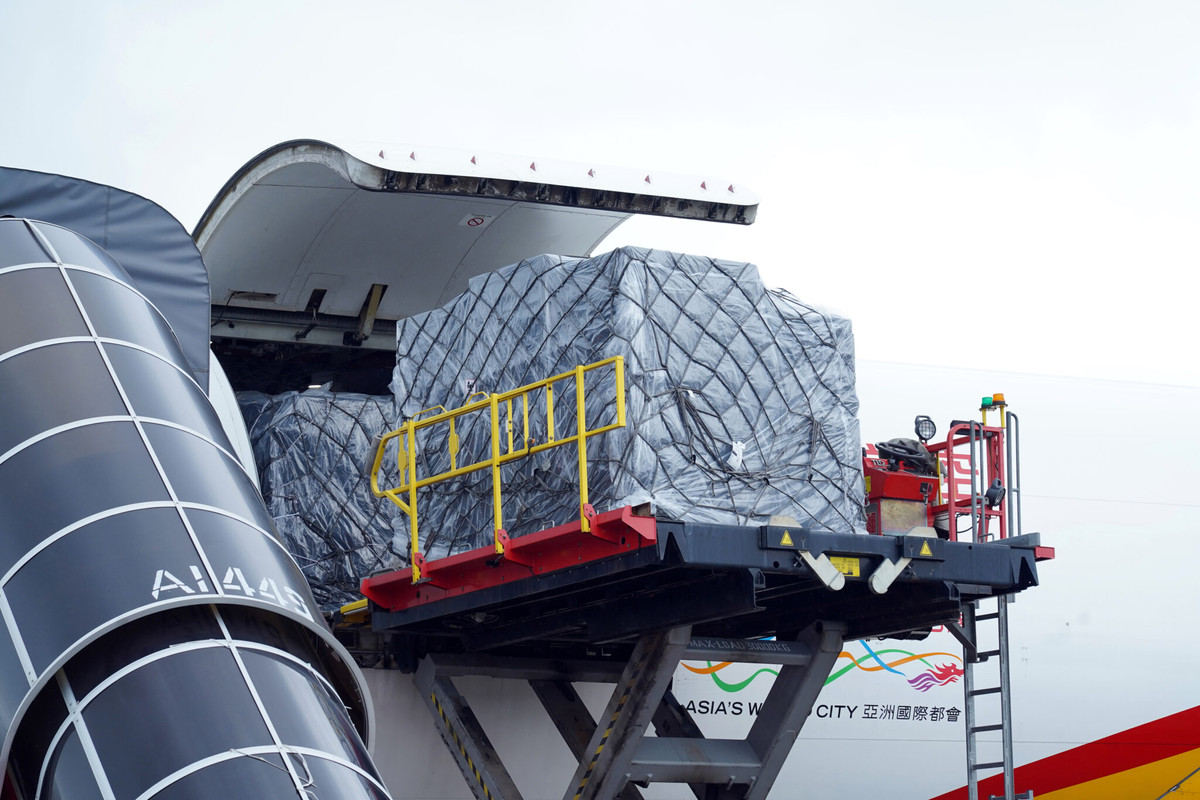 Chhatrapati Shivaji Maharaj International Airport (CSMIA) is seeking to solidify its position as a key player in the global air freight supply chain, offering seamless connectivity out of India. With its robust infrastructure, commitment to sustainability, and advanced technological solutions, CSMIA continues to elevate its cargo operations to new heights. 
Connecting global trade through its extensive network, which spans five continents, CSMIA is premier gateway for cargo transportation. The airport ensures fast, secure, and reliable connectivity for its diverse clientele, contributing significantly to the international airfreight market. 
"Chhatrapati Shivaji Maharaj International Airport (CSMIA) serves as a vital hub connecting to over 500 international destinations across 52 countries, whereas in India, CSMIA connects to 60 cities across the country," a spokesperson for CSMIA said. 
READ: Menzies Aviation and Bangalore International Airport Limited enter into a partnership
Rising potential 
The Indian airfreight market holds immense promise for growth, driven by the country's ambitious goal of becoming a $5 trillion economy by 2025. With increasing investments, the demand for efficient logistics solutions, including airfreight, is set to rise. Sectors like Pharmaceuticals, e-Commerce, Electronics & Automobiles are witnessing significant growth, further contributing to the expansion of the Indian airfreight market.  
CSMIA's cargo facility handles an array of goods from various industries, including Automobiles, Pharmaceuticals, Electricals & Electronics, Agro, and Engineering Goods, supporting the movement of diverse goods both within India and beyond its borders. 
"India's strategic location connecting all the major countries and hubs gives a competitive advantage to promote International to International Transshipment," the spokesperson explained. "With huge investments taking place in manufacturing supported by government initiatives like 'Make in India' & 'Production Linked Incentive', we can anticipate international and domestic cargo volumes to witness growth in the coming years."   
Pharma focus 
CSMIA is keen to be at the forefront of the country's pharmaceutical cargo handling, adhering to global standards such as IATA CEIV Pharma, Good Distribution Practices (GDP), and ISO 9001:2015 quality management system. These certifications ensure the integrity, safety, and quality of pharmaceutical shipments throughout the supply chain. 
Its dedicated terminal for pharmaceutical supply chain operates under 24×7 security and CCTV surveillance. Expert staff follows stringent protocols and safety regulations to handle pharmaceutical cargo with utmost care. State-of-the-art equipment, regular inspections, and strict quality control measures further ensure the integrity of pharma products throughout the processing and transportation stages. 
"As a result, CSMIA continues to strengthen its position as a leading airport for pharmaceutical cargo, supporting the global air transport industry and meeting the stringent demands of pharmaceutical manufacturers," the spokesperson said.  
READ: ECS Group opens a new Squair Service Centre in India
Technological advances 
CSMIA's cargo operations are a testament to the power of advanced technology solutions. By eliminating over 90% of paper transactions and embracing digital initiatives like e-Freight, e-Carting order, e-Gatepass, and more, the airport has achieved benchmarking timelines and significantly reduced dwell time for air cargo processing. The airport's 'AMAX' and 'Turant' mobile applications provide real-time updates to stakeholders, enhancing efficiency and transparency. 
"CSMIA was the first airport in India to implement digitisation drive in air cargo operations by introducing Cargo management system [CMS] in the year 2006," the spokesperson explained.  
Its innovative D-Cube (Digital Docket Delivery) has transformed import cargo clearances into a paperless and contactless process. As part of the airport's digital drive, D-Cube, along with other initiatives, has streamlined import cargo processing, resulting in time and cost savings for stakeholders. 
"The airport always emphasised in digital penetration that played a vital role in reduction of dwell time, enhancing operations efficiency, time & cost savings to the stakeholders. In addition to the above, digitisation also eliminated the manual data entry, long queues, data errors and assisted in enhancing the productivity of the resources and infrastructure at the airport," the spokesperson highlighted.