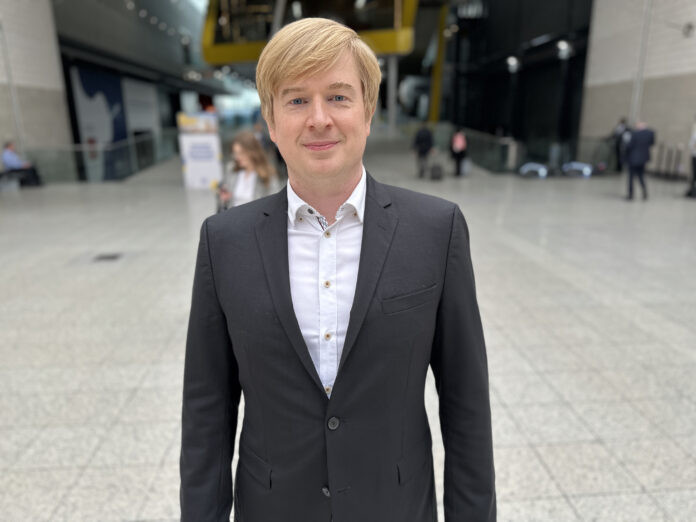 Seamless collaboration and real-time visibility are crucial to optimising supply chain processes. Awery Aviation Software is seeking to find a solution that delivers this through an innovative prototype solution. 
CargoTracking.aero not only facilitates cross-stakeholder planning but also contributes to the wider adoption of the IATA ONE Record standard, revolutionising the way the industry operates. 
Vitaly Smilianets, CEO of Awery Aviation Software, highlighted the core features of CargoTracking.aero: "Awery's prototype solution, CargoTracking.aero, facilitates cross-stakeholder planning via a URL, which Cargo iQ members and non-members can share with their unmonitored providers, enabling them to input shipment details through IATA's ONE Record Data Sharing Standard API." 
READ: Hermes pioneers digital training tool for customers and staff
Strong standards for shipments 
Smilianets shared his vision, stating, "We envision that CargoTracking.aero will drive the uptake of a common modern standard for the industry by making it more accessible for stakeholders to use IATA's ONE Record Data Sharing Standard API."  
CargoTracking.aero aims to overcome the industry's struggles with data standardisation, resulting in more efficient cargo tracking. 
Awery's prototype consists of two apps tailored to different stakeholders: freight forwarders and third parties. The first app enables freight forwarders to plan events by inputting shipment details, which are then used to estimate delivery times and plan proof of delivery events. The second app allows both forwarders and third parties to input actual event times and attach supporting documents, enhancing real-time visibility and communication. 
Furthermore, a third app designed for shippers and consignees provides crucial information on planned and actual events, improving transparency and empowering stakeholders to stay informed about their shipments. 
"The industry struggles from a lack of data standardisation, which makes it difficult for stakeholders to get planned and actual cargo shipment updates. The standardisation of data sharing, facilitated by CargoTracking.aero will make tracking more efficient," Smilianets stated. 
Collaboration to close the visibility gap 
Collaboration is a central tenet of Awery's approach to closing the visibility gap in the supply chain. The partnership between Awery and Hermes Logistics Technologies (HLT) to co-launch h2A, a comprehensive Software-as-a-Service (SaaS) solution for airlines, exemplifies this ethos.  
Smilianets emphasised, "Collaboration between tech partners is key to closing the visibility gap and fully optimising air cargo management."  
h2A manages all aspects of the airfreight shipment lifecycle, aligning with the industry's move towards integrated strategies and digital transformation. "This partnership responds to the industry's need to synchronise numerous, disparate workflow processes, something that can only be achieved through true integration and digitalisation." 
Awery is committed to continuous development. Smilianets stated, "This is a prototype solution, and we are hoping to work with Cargo iQ to develop the solution further.  
"We hope to launch the solution in four to six months."  This proactive approach underscores their dedication to innovation and industry advancement. 
READ: Partnerships drive digitalisation
Embracing a digital future 
The recent hackathon event organised by IATA reflects the industry's growing inclination towards a more digital future.  
Smilianets highlighted how such events spotlight the potential of technology integration to address supply chain gaps, emphasising, "Hackathons like the IATA event definitely highlight how technology can address gaps and failures within supply chains by fostering innovation and collaboration." 
However, Smilianets also noted that the success of such initiatives hinges on subsequent actions taken by industry players and organisations.  
He expressed his optimism for the future: "We are looking forward to collaborating with Cargo iQ further to develop the solution and ensure that CargoBooking.aero reaches its potential to become a universal solution for concerned parties to provide and get planning and actual milestone/tracking in ONE Record Data Sharing Standard API."